(CNN)His Tennessee Titans knocked Tom Brady and the New England Patriots out the NFL playoffs, but Wesley Woodyard has tipped the star quarterback to play on until he's well past his mid-40s.The Titans's 20-13 victory over the patriots in Foxborough last weekend condemned the defending Super Bowl champions to their earliest exit from the playoffs since the 2009 season.Brady, 42, is due to be a free agent in the offseason and suggested earlier this week that he wouldn't be retiring despite the defeat."If there's one thing about Tom, it's that he's a competitor," Woodyard told CNN Sport ahead of his team's game against the Ravens.
Wesley Woodyard (#59) celebrates with his Titans teammates after defeating the Patriots in the NFL playoffs."He doesn't want his last game to be not hoisting the Lombardi trophy, not winning the Super Bowl, he wants to get that taste out of his mouth."I can see Tom competing in this league. He's well over 40 now -- he could play a good five or six more years because Tom is truly one of the greatest players that this game has ever seen."The Titans are making just their second playoff appearance in 11 years having qualified for the playoffs as a sixth-seed wildcard.Unfancied against the Patriots, Woodyard says his team has thrived with their underdog status."Going into that game last week, nobody gave us a chance," said the 33-year-old, who signed for Tennessee in 2014."Some people say we limped in (the playoffs), we crept in, but ... we beat the defending Super Bowl champions last week, it was a great win.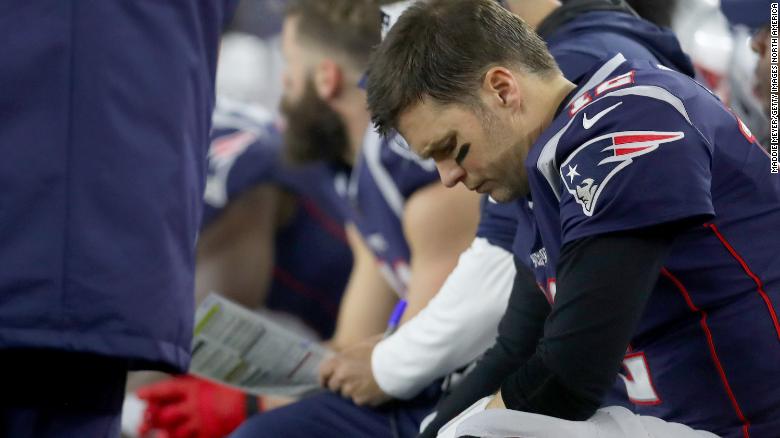 Tom Brady sits on the bench against the Titans in the second quarter of the AFC Wild Card Playoff game."There's one thing about being the underdog in the playoffs -- you have to travel with the underdog mentality. You've got to pack a running game."If you look at our teammate Derrick Henry, he's been allowing us to run the football which allows us to control the game clock and control the tempo of the game."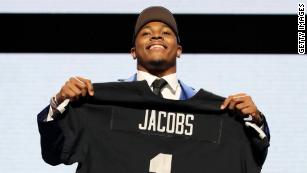 Raiders player surprises dad with house 00:46 The Titans next head to Baltimore's M&T Bank Stadium to face the Ravens and quarterback Lamar Jackson -- arguably the league's best player this season who has lead his side to a 14-2 record."Some say he's going to be the MVP this year," said Woodyard."He's been one of the most exciting players to watch. He does a lot of different things. He was challenged coming into the league that he couldn't play quarterback. He has that chip on his shoulder that every week I have to prove myself."Lamar -- he's one of those fiery guys that wants to prove everybody wrong."